Short Tours & Excursions in Ethiopia
We organize excursions and short tours around Addis Ababa for our clients who do not have sufficient time to conduct long tours. You can do bird watching, hiking, horse riding, city walking, and many more with in one or two days of your time. While you are in business or conference in Addis Ababa, call us or drop to our office. You can experience history, culture and nature in only two days during your short tours in Ethiopia. The tours can be to Adadi Mariam Church, Tiya Stele Field, Debre Libanos Monastery, Blue Nile Gorge, Awash National Park, Langano, Awassa, Wondo Genet, Wonchi Crater Lake, Menagesha Suba Forest, and many more. During your excursion or short tours, you'll be filled in with the highlights of Ethiopia and its interesting places that everyone should see.
Program: Adadi Mariam and Tiya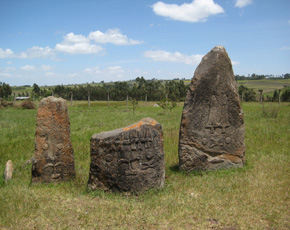 Duration: Full day
On the main road to Butajira, just after crossing Awash River, you drive off to the right to find Melka Kunture, an archeological site. In 1960s archeologists and geologists found stone tools, aged 2-3 million years old, that early man were using.
Further driving for about 5km on the main road, and then 13km to the right off the main road, you will reach the southerly most Ethiopia's rock-hewn churches, Adadi Maryam. This church was excavated in the 13th Century at about the same time that Lalibela's rock hewn churches have been hewn, probably by King Lalibela himself.
The town of Tiya is found at 89km south west of Addis Ababa. The stele field, world heritage site, consists of 36 obelisks where most of them are decorated.
They have symbols of circles, swords, and podgy leaves rising on a stem from a rectangular base. The highest stone is 3.7meter high. It's thought that they were carved sometime between 12th to 15th centuries. Recent excavations revealed that the stones mark mass graves of both males and females who died between the ages of 18 and 30.
Program: Menagesha Forest and Addis Alem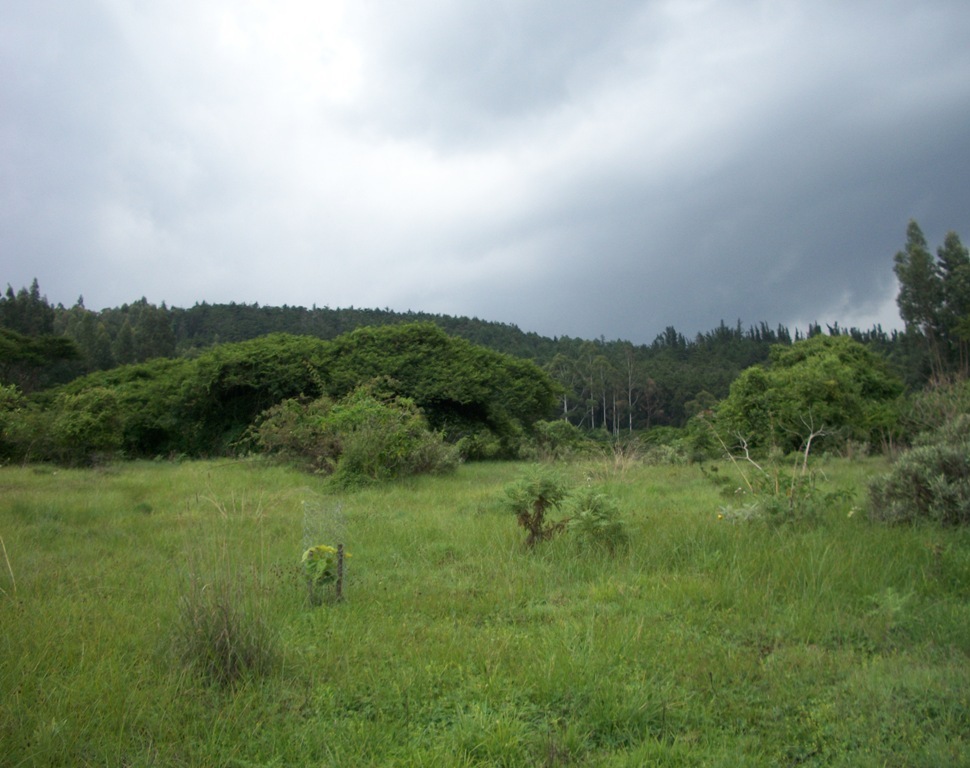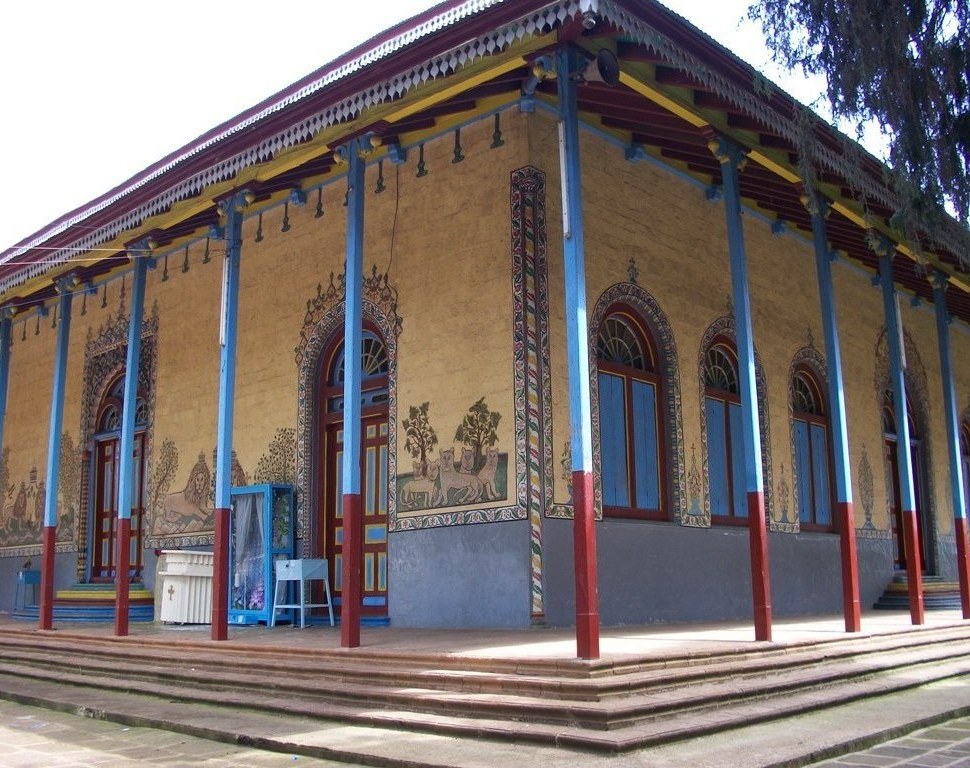 Duration: Full day
Passing through Asko and Gefersa reservoir, you reach at the famous Menagehsa-Suba forest, 30km from Addis Ababa. At the reservoir, which is one of the city's major water supplies, you can spot different bird species. In the forest, you may spot colubus monkey, klipspringer, and Menelik's bush buck. Further driving for about 25km, you'll arrive at Addis Alem, where Emperor Menelik II was trying to build his palace in 1900 after the foundation of Addis Ababa.
Program: Wonchi Crater Lake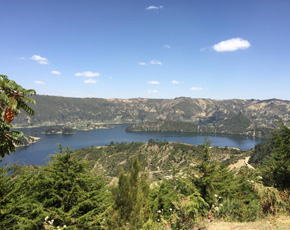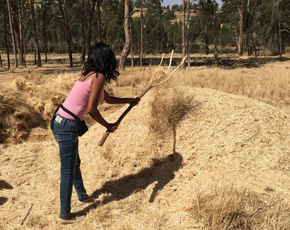 Duration: Full day
The town Ambo is reached at about 125km North West of Addis Ababa. Further driving for about 30km south west of Ambo, you will reach the breath taking scenery, Wonchi Crater Lake. You will see colorful aquatic birds, Colubus monkeys, and the small monastery on the island, St. Kirkos church, which was built in the 15th century by Emperor Zara Yakob.

Program: Debre Libanos Monastery and Blue Nile Gorge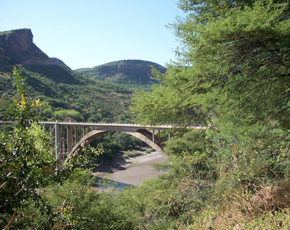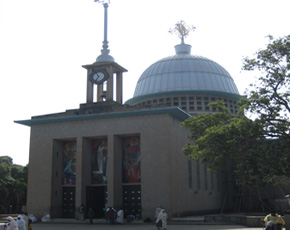 Duration: Full day
Driving 103km north of Addis Ababa is the 13th century monastery, Debre Libanos. The monastery is dedicated to the Ethiopian saint Abuna Tekle Haimanot, who was preaching the gospel all over the country for about 42 years. The monastery has mural paintings on the windows from the Old and New Testaments. Just at the junction to the monastery, it is worth a visit to the Portuguese Bridge, considered as the first bridge in Ethiopia done by the Portuguese in the 16th century. Here you can spot different birds including the endemic cliff chat; Gelada Baboons, endemic to Ethiopia and the spectacular view with the water fall.
Further driving for about 110km, you will reach the Blue Nile Gorge, similar with the Grand Canyons of America. The bridge is about one mile width and depth, where the Blue Nile River flows underneath. This gorge is one of the most spectacular gorges in the world.